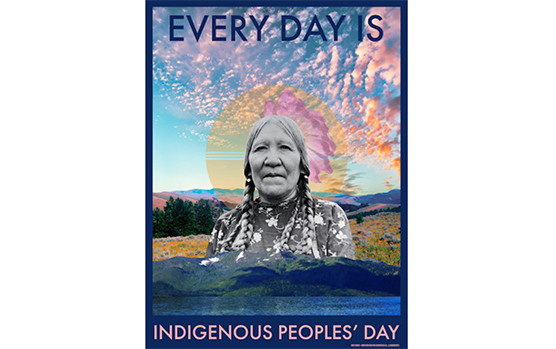 Credit: Mer Young/Amplifier Art
On October 10, we honored Indigenous Peoples' Day (if you ask us, honestly, that's every day). It takes us back to this quote from the First Nations Development Institute,

 Every day is the right time to honor Native culture, strength and fortitude. Every day is an opportunity to tell the world: We are here. We are still here!"
At United Way of King County, we acknowledge that we work on the unceded, traditional land of the Coast Salish Peoples, specifically the first people of Seattle, the Duwamish People, original stewards of the land, past and present. For this acknowledgment to become meaningful, we combine accountable relationships with informed actions—a first step in honoring the land we are on and its people.

We show our commitment to the Native people of this land by intentionally directing funds to groups led by and in support of Indigenous peoples.

We hope you'll join us on this journey as we learn and unlearn, listen, collaborate and take action.
Want to support King County's Indigenous communities? Here's a start. 

​​​​​ Bree Kame'enui is kicking off the United Way Speaker Series for Emerging Leaders 365 on November 16! Identifying as Native Hawaiian/Pacific Islander, Bree is a member of the Indigenous community and will share her career journey prioritized in philanthropy. RSVP for FREE and join us for this conversation.  >> Come Be Inspired

 Support Native-owned small businesses via our friends at The Intentionalist. >> Spend It Like It Matters

 Every dollar counts. Give to the Indigenous Communities Fund to invest in the long-term viability of King County's Indigenous people.

 Featuring both newly-created and historic basketry, carvings, multimedia art, and more, six Pacific Northwest Native artists bring personal meaning to Native art while embracing the heritage of their ancestors and cultures. >> Visit Northwest Native Art @ Burke Museum

 Did you know that there's a Seattle-based organization that works to end urban Indigenous homelessness for the health, well-being and healing of Indigenous people? It's called the National Coalition to End Urban Indigenous Homelessness. >> Learn More
Save The Date 📌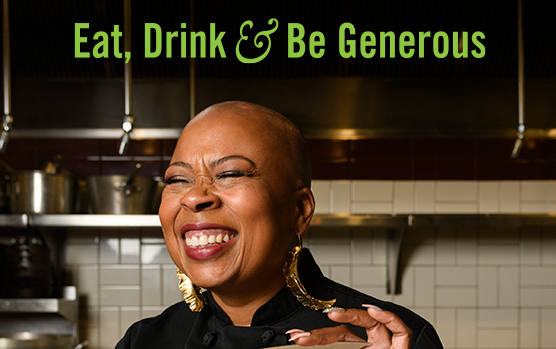 Can't score a reservation at Seattle's COMMUNION, voted one of the best new restaurants in the WORLD? We've got the hookup! Save the date on November 9 and join our friend and James Beard nominee, Chef Kristi Brown, the chef behind all the magic, at our next Eat, Drink & Be Generous event for an exclusive virtual cooking class.
Psst. There'll be buttermilk-marinated fried chicken over sweet and red potatoes, seasonal greens, a smooth cocktail, and more. Tickets are selling out fast, get yours today!
Get Involved ❤️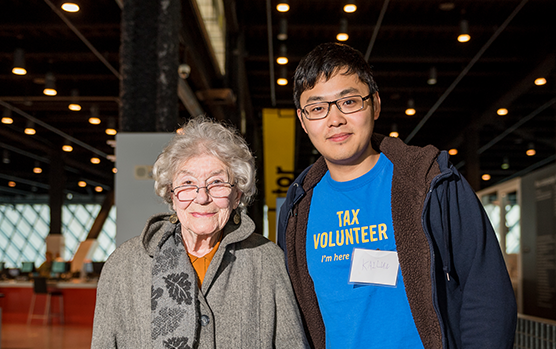 Volunteer to help our low-income neighbors keep more of what they earn by leveraging some incredible anti-poverty tax credits and preparing their taxes for free. Plus, you will be fully trained and IRS-certified. Read about what you can expect here.
 End weekend hunger in Washington state. Help pack bags that go out to kids suffering from homelessness or housing insecurity in King County with the Backpack Brigade. This solely depends on volunteers and you're it! 
 Spend quality time with senior residents of Angle Lake in support of Compass Housing Alliance on November 5. Bring your favorite game, go for a nice stroll or simply have a warm chat. Angle Lake hasn't had volunteers in years and the residents are so excited!
 Ever wondered how United Way (and other funders) decide which nonprofits will receive grants? Explore grantmaking with a community services expert and work with fellow volunteers to select nonprofit agency recipients for service grants. These grants will support volunteering projects on or around Martin Luther King Jr. Day of Service in January 2023. 
In The News 📰

 The Community's Needs Are Great: Give to United Way | The Seattle Times
When we come in to work every day, we have a vision: to do our bit with the help of our community to improve the lives of the most vulnerable around us. It's exactly what The Seattle Times talks about in their latest editorial. Give it a read!
"Everybody's touched by these economic times, everybody's touched by what they see happening around us. You have to have empathy, but you have to get up and do something about it."
—Patty Meden, United Way of King County co-chair 2022-2023
Now More Than Ever, Continue Supporting Regional Homelessness Authority | As we head into National Homelessness Awareness Month in November, United Way of King County President and CEO Gordon McHenry, Jr. writes about how we must never lose sight of the fact that we're dealing with human beings enduring a lot of traumas when we're dealing with the homelessness crisis. 
Need Rental Assistance? The Bucks Start Here | United Way is now churning out about $1 million a week in rental assistance—the equivalent of about 85 households each receiving nine months of back rent and three months of future rent! 
And as a final thought, our vote is our voice. Register to vote today! And if you weren't able to attend the latest installment of our Advancing Racial Equity series, LaTosha Brown, co-founder of Black Voters Matter, discussed advocacy, voting rights and ways we can all take action toward a just and equitable nation. Watch here.
In Community,
Your Live United Team 👋